SunLife's Archi(ve)pelago Series 
"The land of the 1000 islands", as they coo it, Croatia is recognizable in the world for the scattered patches of land in the Adriatic Sea. Scattered and shaped by natural forces or by the hand of God as pearls on a turquoise surface, it doesn't matter. Every one of these islands is our nation's pride and, although we cannot even list all of them here, we can present you a short info/guide for the southern Croatian islands that find themselves between the two Dalmatian gems, Split and Dubrovnik. The best, and in most cases the only way to reach those, is by boat.  We will unravel them to you one by one in our Archi(ve)pelago series, handing you the best places to visit, to eat, to drink, to swim, to anchor, to relax.  
VIS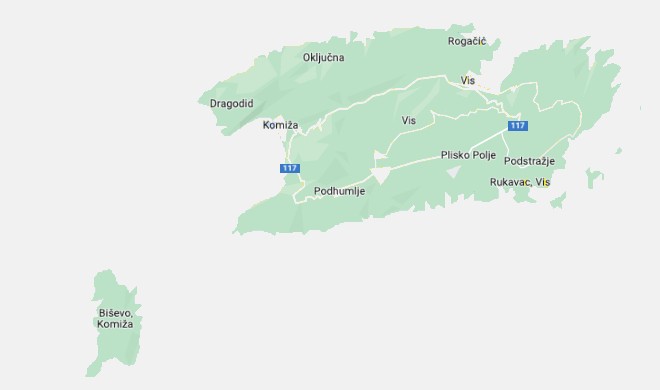 89.72 km² of land in the middle of the 138,600 km² Adriatic Sea. Not much, but yet so significant. The strategic position from which one can control the channels and passage across the Adriatic led to the unavoidable interest and inhabitation. That happened probably long ago, way before our time and written evidence. The Illyrians were the first known civilization but were too shy to leave us anything in writing. More Tik Tok kind of guys, I guess, only didn't have the necessary tools. Nevertheless, the first ones to give us insight into this piece of land were the Old Greeks, presumably from Syracuse on Sicily, that founded their colony on the island in the early 4th century BC. They named it Issa, nowadays Vis.   
As soon as you sail into the harbor, you will know why they've built the town in this place. The wide bay, surrounded by hills and a tiny island in front, makes a perfect harbor, protected from all winds and with lots of space for boats, Greek and Roman throughout history and today multi-national ones. Thousands of them in the summer as Vis is one of the most popular destinations in Croatia. You have to be one of them and start your journey around Vis from Issa, where it all began. Check this site for info on docking and anchoring inside (ask Google translate for help). Once on solid ground, go and enjoy! If you are already hungry, grab something fast or sit down and relax after all the sailing. The famous Viška pita, an equivalent to fast food if you wish, only healthier and much tastier. Perfect for working your jaw while the eyes "eat" the sights around. Restaurants like Pojoda, Lola konoba, Frutarija, or Karijola will give you great food with amazing views and the chance to truly "feel" this place. There are places to visit such as Mvsevm, the Archaeological museum Vis and what was left from Issa around town, church Spilice or Sv. Jeronim on Prirovo, the English Fort George, or follow the butterflies in your stomach and start the Mamma Mia tour.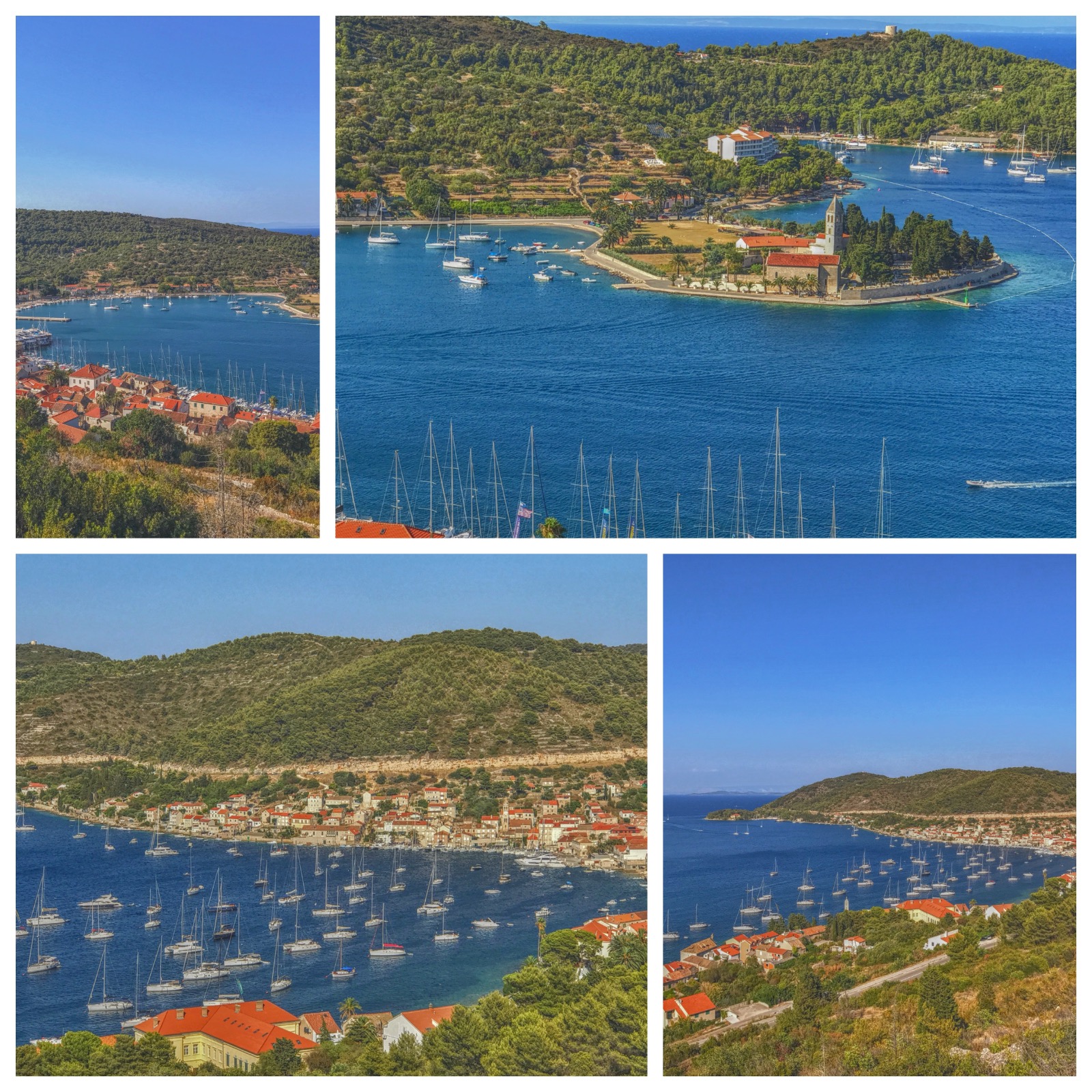 After making acquaintance with Issa, start exploring the beyond. Only 18km long, Vis looks ideal for a bike tour with many roads that connect villages inland, the longest one connecting Vis and Komiža, the second largest town. Just be careful and pay attention to the summer heat and hills. If you choose to explore the northern side with bikes, drop at Konoba Dol or Stone Garden for a bite, Oključna beach for complete refreshment, and the deep Kraljičina cave if you like dark places. These two you can also visit when sailing around on your way back.   
The southern side is way more attractive. Grab your bike or just call a taxi and go to Milna beach, or even better, beautiful Zaglav beach, both sandy. Your hedonistic side will be satisfied as you have plenty of choices between visiting Dida Luka, Vislander, Senjanović winery, or calling Konoba Magić to pick you up and enjoy the food there (they have peka-to-go for nautical guests :) )  
Before you forget you came with a boat, start sailing again to the southern side by waving goodbye to Issa past the Host island and the old Fort Wellington. Now you begin your tour of the most beautiful bays and beaches of Vis. Start with Stončica and the identically named Konoba Stončica. If you're not up for eating at the time, maybe even better to go to Smokova bay, one of the most popular in the nautical world. Thus, it can be crowded. Further on, you will pass by the beaches Milna and Zaglav and, even though you can visit them again, we recommend going to the islet Budikovac and enjoying the beautiful Blue or Turquoise lagoon, as you wish. Name it yourself, it will be beautiful anyway. :) Relax, swim and watch the endless shades of blue changing in the rhythm of the sun.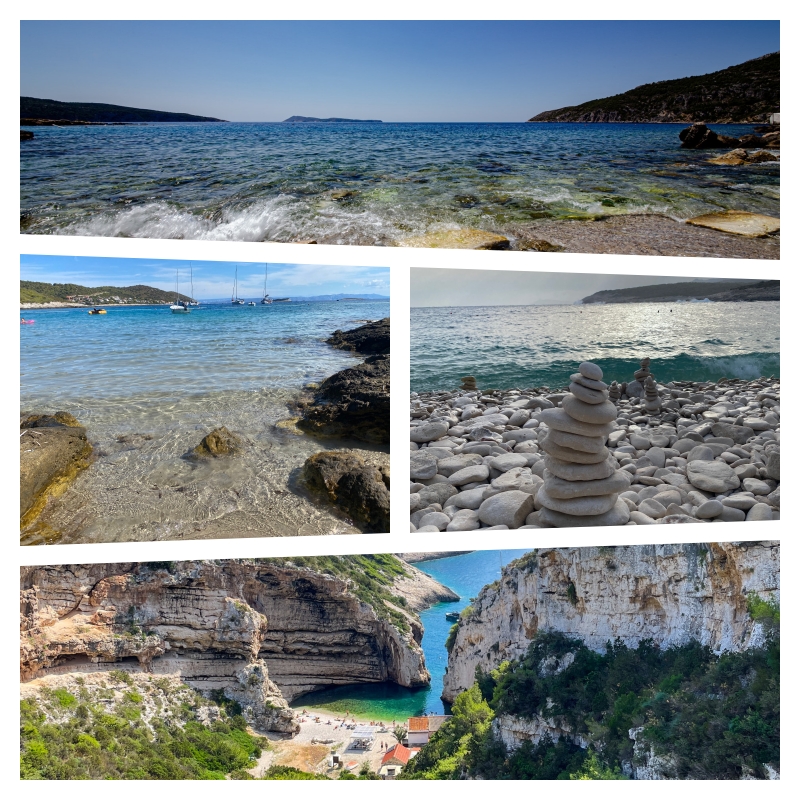 Right next door, at Ravnik islet, you will find Green cave, the lesser sister of the Blue cave you will surely visit afterward. Try it if you want, but they say it is worth only in the morning and the value for money is not what was expected. Lucky for you, there are plenty of good spots on Vis. Just a puff away three gems can suit everyone in your crew. Tepluš and Srebrna are one of the most beautiful pebble beaches on Vis, each with small bars to refresh yourself and search for a shade. For those eager to reveal themselves fully to nature, Bili Bok (eng. White Hip) as FKK beach on rocks is something to revel in. Maybe not revel, but freely enjoy. :)   
For some more magic, just follow the coast and enter any of the following bays for a nice swim and inevitable laziness on the beach. Ruda, Vela- and Mala Travna are the beautiful candidates. In Mala Travna you can enjoy in great food and company of Senko in Konoba Senko. Order, swim, drink, swim, talk, swim, eat...pomalo (take it easy, slowly)!   
These bays present an opportunity to get back inland, either by calling a taxi and visiting Talež, eating at Gušti Poja, or finally fulfilling the dream of all the men on Earth by getting into Žena Glava (Woman Head). Why? It is called Woman Head for haven's sake, don't you want to know why??? The next option is to call Roki's to pick you up and treat you well with their delicacies, or go to the Airport and fly...no, no, sit and relax while imagining former plane crews on their mission. This site is an integral part of the Vis Military Tour, an exciting tour around Vis where you visit all the locations of former military bases with an extremely knowledgeable local guy. Read more in our BLOG! During the tour, you will also visit Hum.  
Further on down the coast, you will find the bright star of Vis, Stiniva cove, the most beautiful beach in Europe in 2016. You will know the reason, and why it is still as we Croats don't give the titles back. Although hard to reach both from land and the sea, it has a little bar on the beach to grab a quick bite or a refreshment if you did not carry anything with you. Beware, popular often means crowded.   
Sail on now to Komiža, the fishermen's town! These men lived by the sea and off the sea for centuries. Legendary journeys to the distant islands of Palagruža, Svetac, and Jabuka are still strong in the memories of these people, preserved with numerous tales of the time, and with the traditional regattas like Rota Palagružona. More about that and "gajetas", traditional wooden sailing boats you can find HERE. We have also covered the traditional boats of Dalmatia in our blog. To understand Komiža is to understand its fascinating people. That cannot be covered in one blog, but if you are genuinely interested, check this website where you can read a passionate story about the connection between the man and the sea, the focus being on the monk seal.  Maybe then you will get some perception of Komiža and, as you tie your boat on the promenade as the fishermen used to, you will appreciate everything you see inside. A walk and talk, eating at Fabrika, Jastožera, sweetening it up in Cukar, that's how you get the know the people and customs. If you don't want to just be lying on the beaches of Komiža like Gusarica, Kamenica, or Novo Pošta, or go diving (check our blog!) in the beautiful deep blue, get up in the morning and sail to beautiful Biševo island across. Of course, you know by now that the Blue Cave is something you cannot miss when in this area. Sail to Mezoporat bay, buy a ticket, drink coffee in the bar and wait for your 5min of blue heaven. :) Please be aware that it needs to be preserved for others to enjoy as well!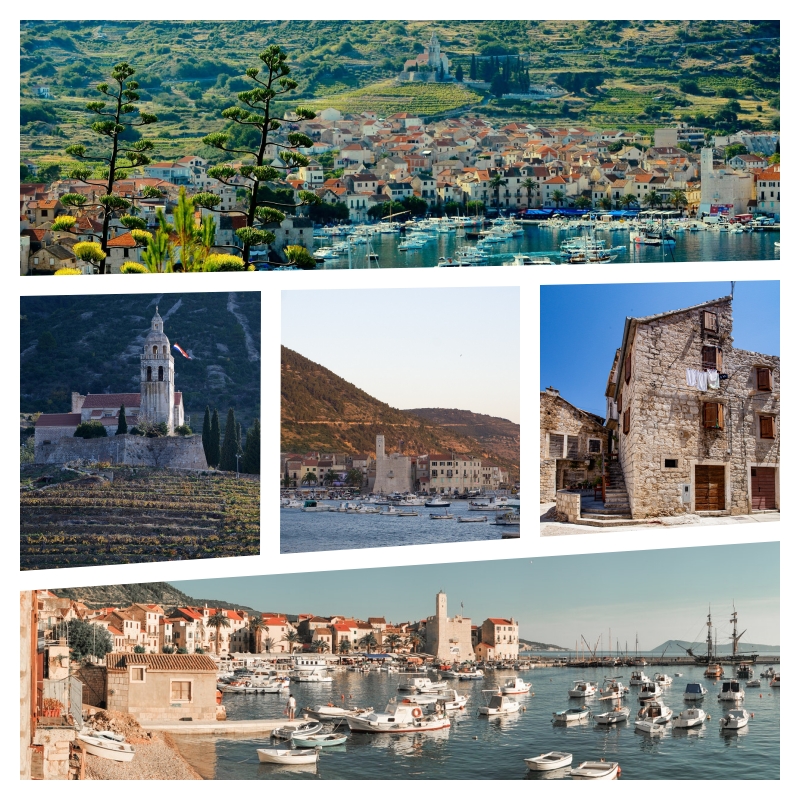 Biševo is not all Blue Cave, so continue to sail around, toward the south, where you will find the longest cave in the Adriatic, 160m cave Medvidina, familiar from the previous story as a home to the monk seal. Check how it looks! Leaving Medvidina behind, continue rounding the island (6NM to do the full circle) to the West until you come to Biševska luka bay. You will find Kod Jakše, Konoba Tomić, and certainly less crowded beaches than in other parts of Croatia, Porat, and Salbunara in the next bay.   
From there, if you are real sailing enthusiasts, follow the volcanic path in the Adriatic and visit Jabuka, Svetac, i Brusnik (the Apple, the Saint, and just Brusnik). Be aware of the distances, Komiža - Svetac 13NM.   If not, well, there are always some beaches waiting for you on your way back like Perna or Barjoska. Mamma Mia, what a beach!  
The northern side of Vis, being steep and all, doesn't offer as many opportunities as in other parts. You can catch some bays along, go to Oključna as we mentioned before, call a taxi if you wish to reach Kraljičina cave, but we recommend finishing it off in Rogačić bay and have fun in the former submarine shelter. Be careful! Vis is a few strides away if you care to enjoy it again and visit something you missed. If not, don't let us miss our boat and get back to the SunLife headquarters. From Issa to Spalato!  
 Dario Jerković