SunLife's Archi(ve)pelago Series 
"The land of the 1000 islands", as they coo it, Croatia is recognizable in the world for the scattered patches of land in the Adriatic Sea. Scattered and shaped by natural forces or by the hand of God as pearls on a turquoise surface, it doesn't matter. Every one of these islands is our nation's pride and, although we cannot even list all of them here, we can present you a short info/guide for the southern Croatian islands that find themselves between the two Dalmatian gems, Split and Dubrovnik. The best, and in most cases the only way to reach those, is by boat.  We will unravel them to you one by one in our Archi(ve)pelago series, handing you the best places to visit, to eat, to drink, to swim, to anchor, to relax.  
ŠOLTA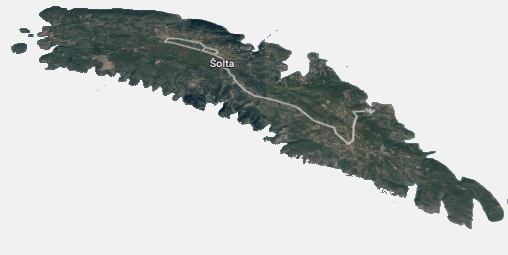 As simple as a Nascar race, this touring around the islands in Dalmatia. You only need to pick your direction, and no way you will get it wrong! The Roman Emperor Diocletian didn't get it wrong when he built his mansion in Split, nor did he make a mistake in picking his fishpond on Šolta. We recommend reconstructing his voyages to nowaday Nečujam, a village on the northern side of Šolta, an island across the Split channel. Seemingly invisible in the bigger picture of Croatian tourism, this island will be a revelation for you as it's not as exploited as the islands around.    Diocletian took more than 6 hours to reach Nečujam (lat. Vallissurda; eng. Deaf/Silent bay) and his private fish collection. He got hungry several times during the trip, for sure, but you can reach it in an hour and still have your lunch there if you take our Early check-in! :) Fish specialties or any other sea product on your menu and some wine will be a perfect kick-off in this Šolta summer adventure! Surely Trip Advisor would recommend Diocletian's house in those days, but today it rates Mareta and Sveti Petar the highest. The bay is perfect for shelter and, with many secluded coves inside, can take even up to 100 boats on anchor. Take a walk, have fun on the beach, swim, and relax for your next day on Šolta.   
If you are good at throwing, Rogač is on a stone throw's distance away from Nečujam. Island's ferry port Rogač has very much developed in the nautical sense, with charter boats and offers for guests that arrive more and more every year. Restaurant Pasarela or Pjero will fill your stomach, and you can fill your fuel tank in the gas station. Good to know as it is the only one on the island, so it wouldn't be unwise to plan Rogač as your final stop upon return to Split as you will avoid the queue in front of ACI Split. In Rogač, you can keep up the lazy style, check the town, beach, moor in the port, anchor in Kašjun cove with a beautiful beach, or you can start an Active vacation on Šolta. The map with the activities and other markers is always helpful.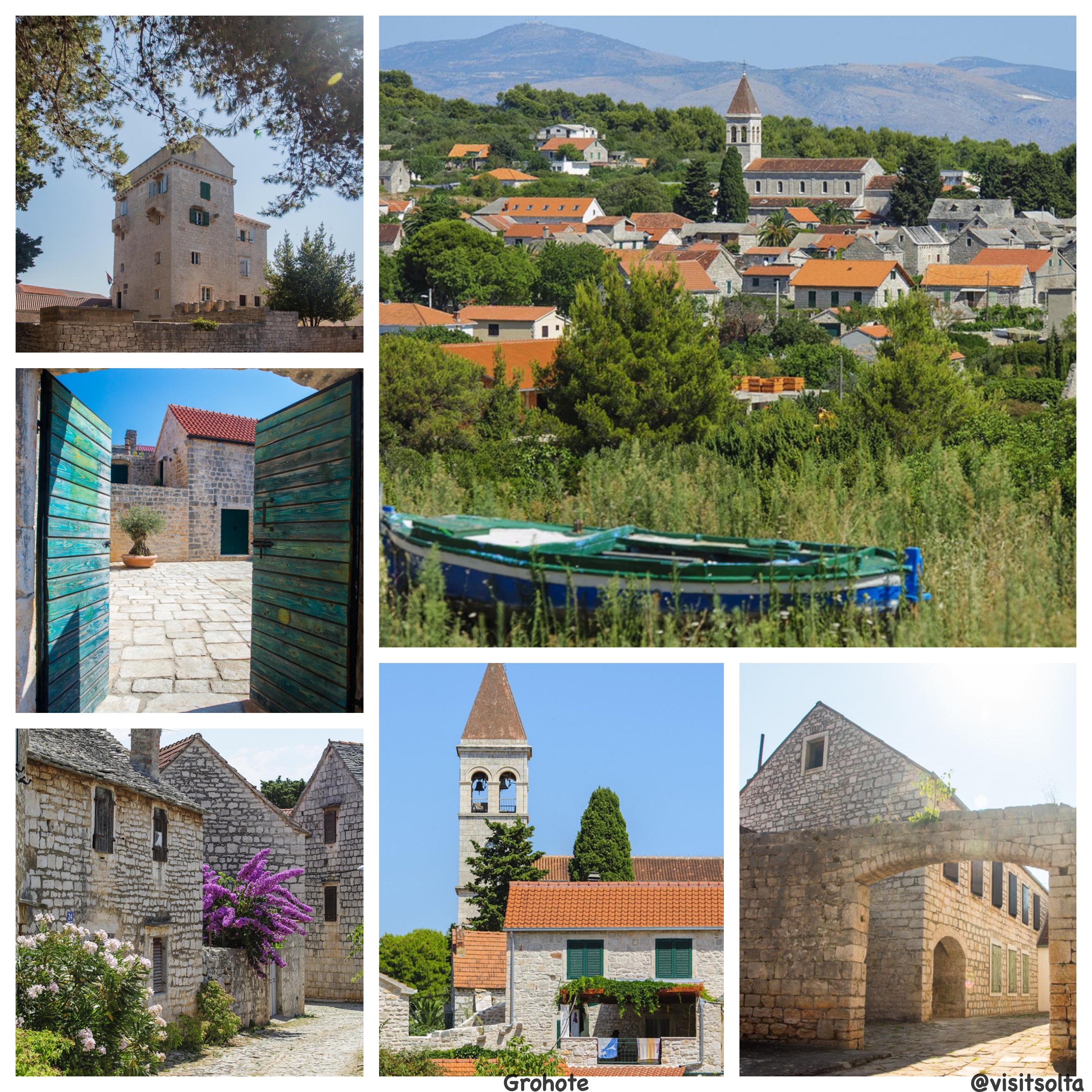 A good option would be to visit the island's center of Grohote, a village of beautiful stone houses and typically narrow Dalmatian streets. We highly recommend visiting Tvrdić Honey as you can learn a lot and bring health jars back home. The best way to explore the inner part of the island is to take bikes and follow many bike and gravel roads to Srednje and Donje Selo, or even go to Maslinica. Šolta is only 19km long, and even to cover it whole on a bike wouldn't be a crazy idea if you want to take a break from your boat and the sea.  
A more popular way to reach Maslinica is the sea route. Continuing alongside the northern banks of Šolta, making a stop in Donja Krušica is an option keeping in mind the entire north side of the island is fairly susceptible to NE bura wind, but for the best swimming experience, head straight to the Blue Lagoon between islands of Drvenik Veli and Krknjasi. Visiting another island while exploring Šolta can be considered as breaking the rules, but this detour is worth breaking bad. Heaven waters, full of colors, sun blasting while you don't care about it as you are swimming, diving, enjoying life.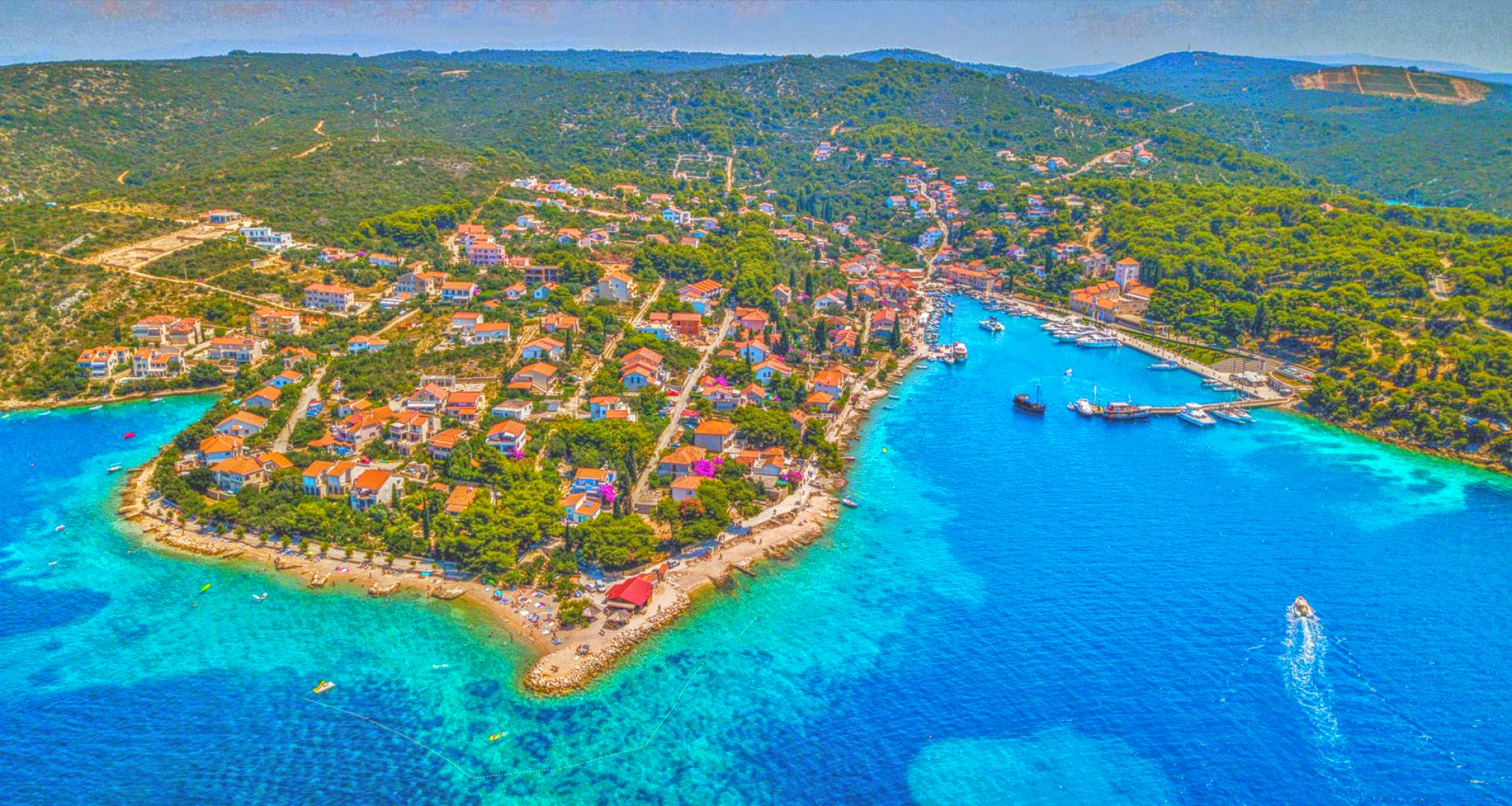 On the opposite side of the Šolta channel, village Maslinica greets you as in a movie scene. Either coming in the day or night, the castle protecting the village and the bay feels like magic anytime. Nowadays, the castle's garrison consists of hotel staff taking care of their guests and sailors coming to its homonymous Martinis Marchi marina. Enjoying the beautiful marina, hotel, or Šampjer is not the only thing to do while in Maslinica. Taking sea toys such as jet skis or kayaks around the islets in front of Maslinica or to the Šipova beach, starting that bike tour of the island on the westernmost bank and aiming for the eastern one... That trip will encompass everything Šolta has to offer and more with the view you get on the surrounding islands.  You will break a sweat in no time and earn yourself a treat in the night while watching the most beautiful sunset you have ever seen from Maslinica.  Reluctantly leaving Maslinica, turn toward the south side of Šolta, but you won't get far as Šešula bay just around the cape of Maslinica. Protected from all of the heavy winds, perfect for mooring and anchoring, with a quality restaurant Šišmiš, Šešula is what you need, especially if there is no room in Maslinica. Be aware that Šešula can also be full of boats sometimes.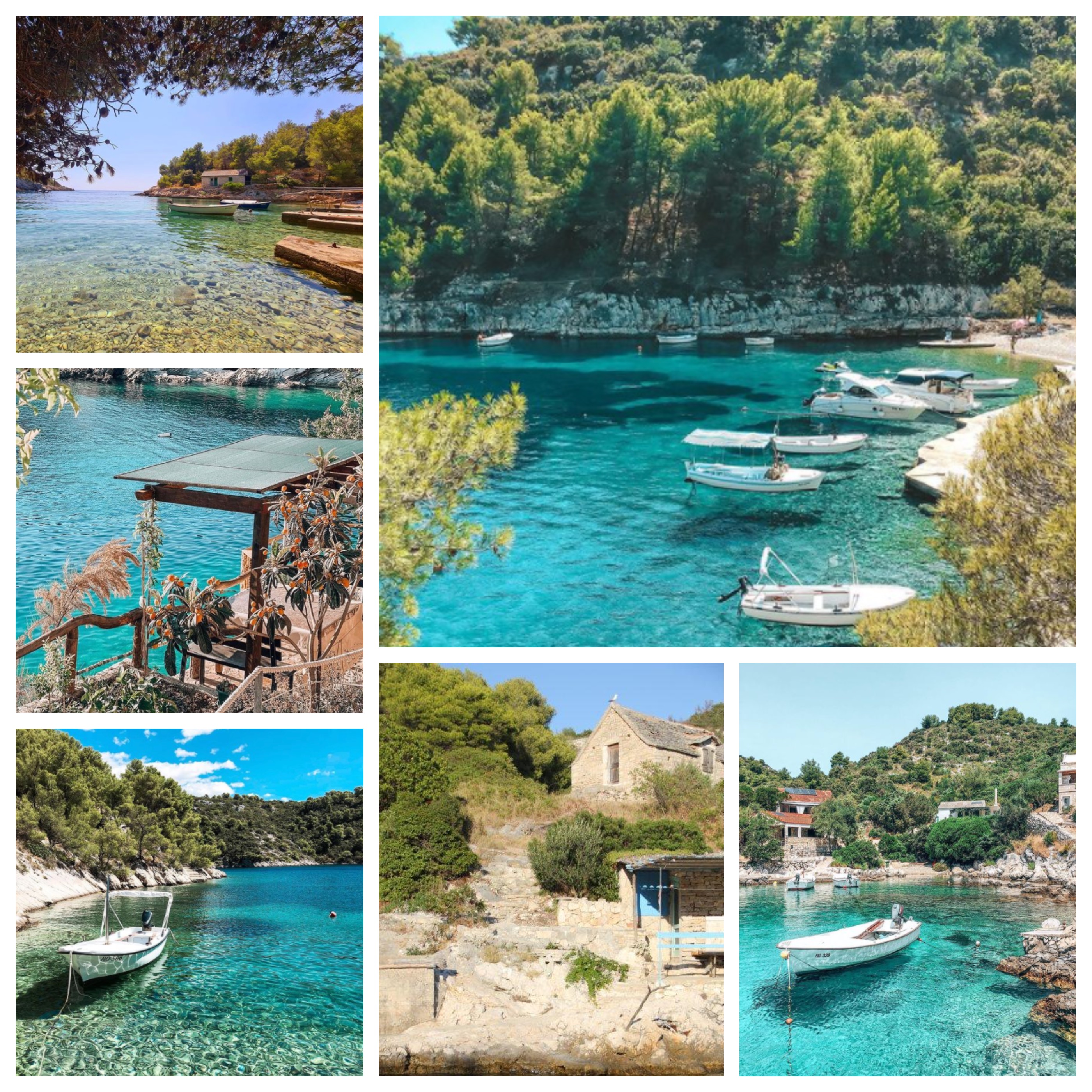 On this side of the island that islanders call The Outside, you will find bay after bay where you can stop and enjoy the quiet that only islands like this can provide. Our recommendation would be Zaglav bay with small beaches, a couple of old stone houses, and crickets as the best company you need and want at the time. Tatinja bay is a real gem you can't help to touch, and Lonely Paradise will take care of your gastro needs. Next to it is  Jorja, a narrow bay for a few boats, and Lero restaurant. Further down the south bank, you will reach Senjska bay with a beautiful beach, and Stračinska, one of the most beautiful turquoise bays on Šolta and perfect for boaters.  Vela Travna and Livka bay at the SE tip of the island are also wide enough for multiple boats, but due to the vicinity of Splitska vrata pass between Šolta and Brač can be wavy, especially with southern winds. Turning around the Livka cape, you will see it! Šolta's Precious! Head on straight to Mrduja and give your contribution in Tugging of Mrduja toward Šolta, or plan your visit to participate in Mrduja regatta!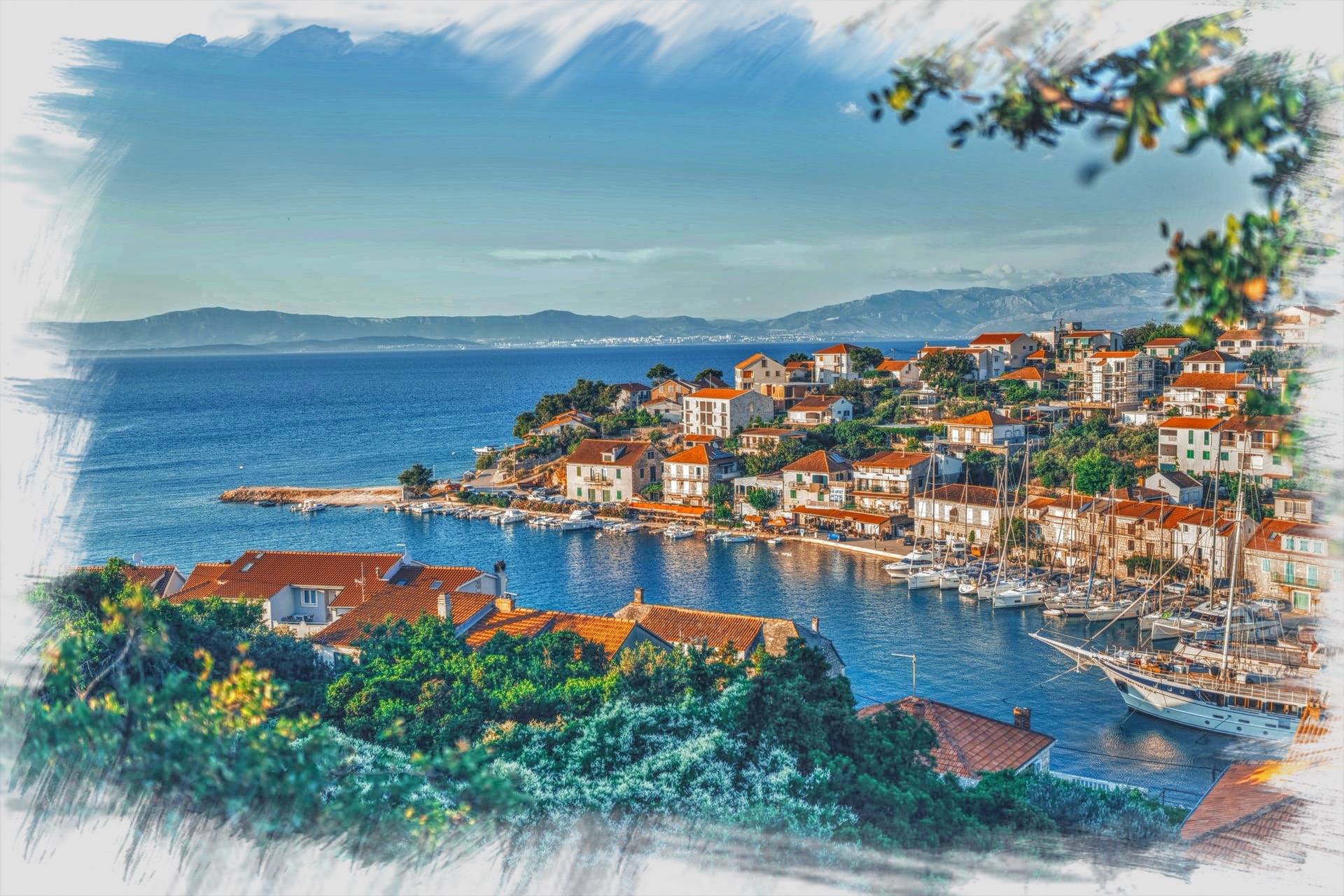 After the straining effort, relax in Stomorska, a small fishing village that was big in terms of influence in Croatian nautical tourism with its fleet of old wooden cargo ships. Nowadays, Stomorska can offer you a berth, restaurants like Volat or Michelin-rated Škoj, and many many interesting stories from the locals scattered around as this is still the typical Dalmatian town where there's no huss and fuss of a tourist center like Split. You can head there straight, or you can take a walk or bus inland to Gornje Selo and Šolta's "mountain" of 237m, the highest peak of Vela Straža, or visit Olynthia Natura for the golden taste of Šolta.    
A note to yourself, gas station in Rogač!  
To sum it up, Šolta is an island where you won't go to party your brains out. You can have a blast, as you can see HERE, but this is the destination for those that want to have a quiet vacation full of scents, colors, good food, wine, and experience the Adriatic as it once was, for real. You will not find the greatest architectural works as on other islands, no cathedrals, mansions, but you will find a surprisingly good naive art and maybe go home with more than a mental image of the beauties of old you have encountered.   
 Dario Jerković