YOGA SAILING WEEK
Has life started to feel more like a chore, than a pleasure? Are the day to day responsibilities beginning to feel stressful and overwhelming? We know taking care of life can feel burdensome and monotonous. Wake up early, go to work, meet deadlines, feed the kids, walk the dog, make dinner, go to sleep. The list goes on and on and the next day it begins all over again. Before you know it, a never-ending cycle consumes your life and you begin to wonder how to restore the balance and take a break from this unpleasant roller coaster ride!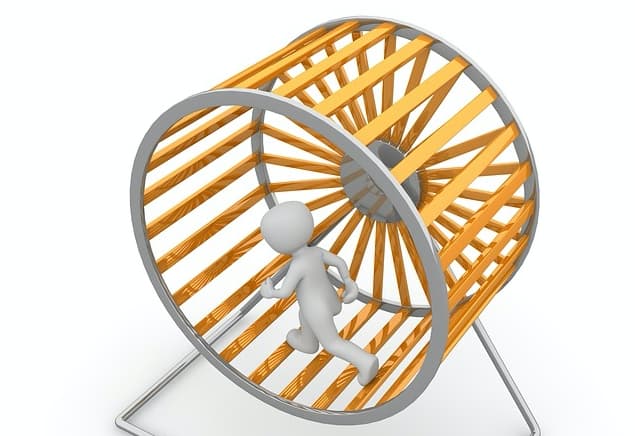 Yoga has become the most popular and holistic method for restoring inner balance and maintaining peace with the outer world. Its timeless practice has been teaching generations how to consciously connect the mind, body and spirit harmoniously. Through a combination of strengthening but gentle yoga asanas (postures), deep breathing practices and guided meditation, one can cultivate a higher state of awareness. Which in turn, leads oneself back to their essential nature full of peace and pure bliss. 
In combining Yoga practices with Ayurveda food principals and healing treatments, one comes full circle in their quest for self-care on all levels of their being. In Ayurveda, Food is considered concentrated intelligent energy of the universe. It teaches us how to prevent diseases, optimize health and improve general well-being by understanding how food, different food combinations, spices and herbs affect the body and its systems. When consuming food with Ayurvedic principals in mind, one receives numerous benefits by eating seasonal, delicious, diverse and well-seasoned food that is prepared with love and care.   
Ayurveda not only recommends taking care of oneself through what they eat but also suggests healing treatments, such as Abhyanga and Marma. Abhyanga is a full-body oil massage, with long strokes, that promotes detoxification and relaxation, whereas Marma focuses on balancing the subtle energies in the body by applying light pressure to different parts of the body delivering a deeply calming effect on the nervous system. Another way to destress, which is not a traditional Ayurvedic treatment, but is still known for its benefits is with classic massage, which releases tension in the muscles and joints.  
Combining these life practices requires time and will, right guidance and determination. That's where SunLife comes in and proposes a sailing holiday on the sea. But not just any sailing holiday, but one that focuses on your personal well being and health.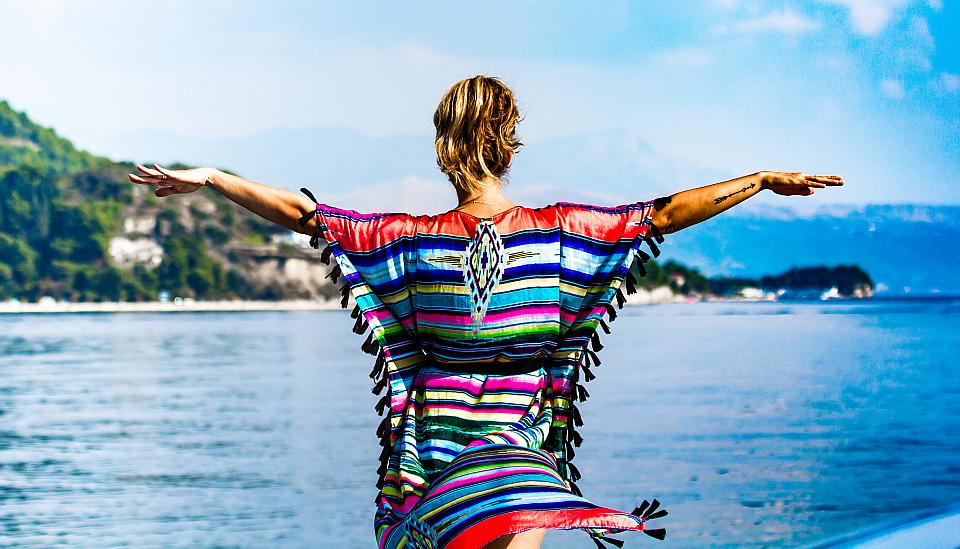 Highly recommended is our special program that offers a week full of yoga, guided meditation, Ayurvedic cooked foods, healing treatments, classic massage, breath-hold diving lessons, and sailing along beautiful Croatian Islands! Let this be the unique solution to help you relax and find the balance in life once again. 
Our yoga sailing charter would be led by our Ayurveda trained skipper, who is a native to Croatia with a wealth of local information. Our certified yoga teacher/hostess comes from the USA and has traveled all around the world teaching yoga. During your time together, the skipper will take care of the yacht, offer tips on freediving, teach you about sailing and provide a relaxing Ayurvedic treatment or classic massage by appointment. While our hostess would prepare delicious meals based on Ayurvedic principals, guide meditation and teach yoga classes by the sea. This is one of the best ways to reconnect with nature, clear your mind and recharge your body and soul.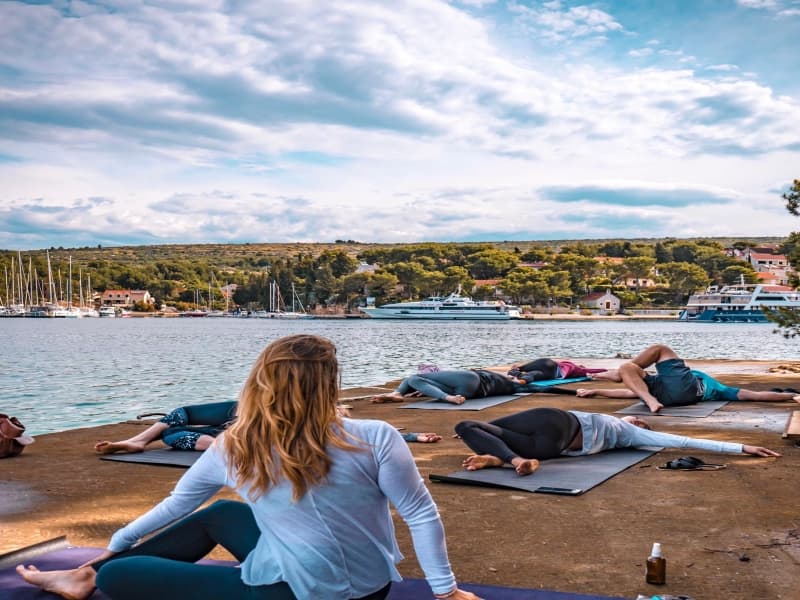 So, how would your yoga sailing week look?  
*a minimum of an hour of yoga each day (around 7 am)
Just imagine every day starting with a yoga class in the early morning hours. The smell of salt in the air and the warm sun shining on your face. The class would be on land at predetermined locations and start with a short meditation followed with a yoga class that is suitable for beginners or more experienced practitioners. After opening the body with gentle sun salutations, one discovers how to connect each movement to the life of their breath. The class would close with a most familiar pose and everyone's favorite, the "corpse pose" also known as savasana. It doesn't sound tempting, we know, but we assure you will feel like you died and went to heaven. This pose offers deep relaxation and restoration, fully recharging you for the day ahead.
*buffet-style breakfast and lunch cooked to Ayurvedic principals 
Next, you'll savor a delicious breakfast according to Ayurvedic principals further recharging your batteries. Lunch will be prepared in the same manner so you get the most benefit out of your meals. Breakfast and lunch are typically served buffet-style without an a-la-carte option, but we are sure we can find something for everyone's taste. A vegetarian diet is suggested for the week but we are happy to adjust for non-vegetarians and request to know of any dietary restrictions in advance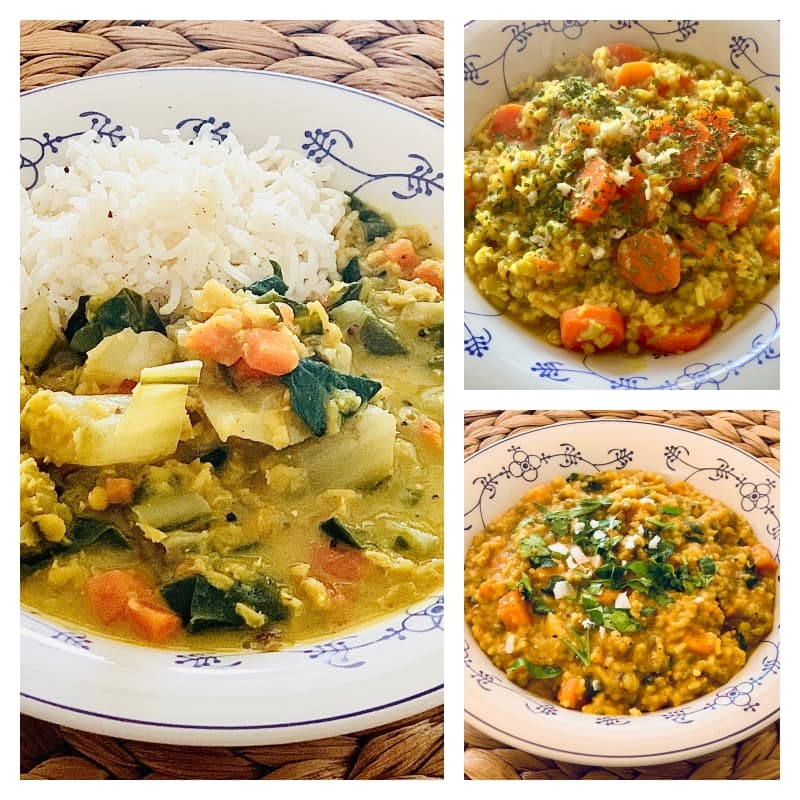 *optional massage or treatment by appointment
After allowing some time to pass for proper digestion, maybe while suntanning, we next suggest a swim in the deep blue sea. Or perhaps snorkeling to get a glimpse of life underwater or maybe you'd like to receive an ayurvedic treatment or classic massage. Allow this last option to melt all tensions and worries away, literally. Just remember, an appointment is best confirmed in advance. 
In addition to your yoga week, you'll visit beautiful bays and enjoy lunch with breathtaking views. Also, you'll have an opportunity to learn about freediving and sailing from your knowledgeable skipper, who originates from the coastal town of Sibenik. He'll be informing you of everything you need to know before arriving at your next destination so you may explore the different towns along the coast or on the beautiful islands of Croatia. 
All in all, this is a basic intro to our Yoga charter program. This planned itinerary makes it easy for you to sit back and relax but there may be some flexibility in the schedule if you have a destination you'd like to visit or special request. Keep in mind these destinations have been preselected so that yoga may be done on land. One other thing to mention is the schedule may vary according to weather conditions.
Feel free to contact us and we will get back to you with a proposal for your Yoga sailing charter week in Croatia!