SunLife's Archi(ve)pelago Series 
"The land of the 1000 islands", as they coo it, Croatia is recognizable in the world for the scattered patches of land in the Adriatic Sea. Scattered and shaped by natural forces or by the hand of God as pearls on a turquoise surface, it doesn't matter. Every one of these islands is our nation's pride and, although we cannot even list all of them here, we can present you a short info/guide for the southern Croatian islands that find themselves between the two Dalmatian gems, Split and Dubrovnik. The best, and in most cases the only way to reach those, is by boat.  We will unravel them to you one by one in our Archi(ve)pelago series, handing you the best places to visit, to eat, to drink, to swim, to anchor, to relax.  
HVAR 

Can you imagine how it was for the ancient people to sail out from familiar land intending to discover and settle new lands, found cities? Today, we have GPS and other tools to help us find our way, greatly helping navigation. Put Stari Grad in yours and sail out to what we think should be your first stop on the island of Hvar, as it was the first place the ancient Greeks chose for their colony Faros. You can sail to the end of the deep bay the Greeks found so attractive and find a berth in the town port or get into one of the bays for an anchor. A walk through the narrow streets, visiting Tvrdalj for poetic inspiration, grabbing something to eat at  Blue Doors or Antika (recommended by the author of a good blog that covers the most popular places to visit in western Hvar), choose your door in discovering Hvar.  The key to understanding the existence of the 2400-year-old town lies behind its borders in the biggest fertile field on Croatian islands. This plain was the reason to found Faros and the reason why UNESCO in 2008 protected Stari Grad's "chora" as "a comprehensive system of land use and agricultural colonization by the Greeks, in the 4th century BC." Nowadays, the best way to comprehend this is to take a bike and tour across the plain stopping to visit Roman sites, stone shelters on this location, or have a taste of the products from chora in konoba Kokot.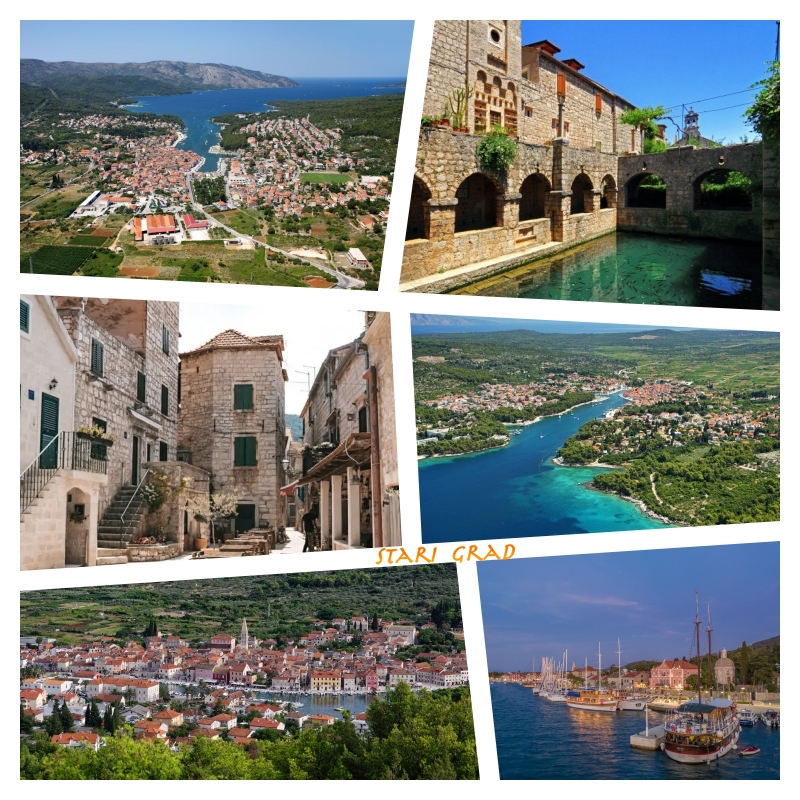 With Hvar being a particularly long island, and we want you to experience all parts of it, we would recommend continuing on your bike inland. This central part of Hvar is not as exploited as the town Hvar and Stari Grad, and it safeguards real gems as Vrbanj, Svirče, Vrisnik, and Pitve villages. Wine tasting at Plančić's, taste buds testing at Konoba Vrisnik, or relaxed walk in picturesque Pitve, you can't miss the calming sensation of a "gear down" of this part of Hvar. Take it even lower as you approach Jelsa where you can also go wine tasting at Tomić's or see what's happening with Him & Mrs. Jones. If you are lucky enough to be around at Easter time, procession "Za Križen" is something worth seeing as it testifies of Croatian well-known devotion to their faith. Nearby, beaches Mina and Grebišće present nice options for a refreshment before you head back to your boat in Stari Grad. You will come back as tired as the ancient donkey, but encouraged by the day's experience. If by any chance you have the endurance of the aforementioned animal, you should consider taking the suggested Bike Tours on Hvar. Why not link the western and eastern cape of the island, or at least visit the smallest villages in the middle? The views from the hills are breathtaking and the refreshments in the shape of the Adriatic sea in little coves along the way or Hvar's wines in small domestic vineries are exactly what you need after pedaling. Just be aware of the time of the day for various reasons. :) On some of those hills you will see the fields of lavender, symbol of Hvar. These fields used to be much bigger when the lavender industry was in its peak, but today it is much less so. Check the story HERE.  
After Stari Grad, you can go either West toward Hvar, or East along the northern banks of Hvar. We would recommend avoiding Hvar town in those early days as it gets crowded (always is, but Saturdays and Sundays especially), and instead go towards Vrboska. On your way, just as you are about to follow the edges of Kabal peninsula, Tiha bay (Silent bay)opens up as if forming a dinosaur footprint with its sub-bays inside like Veli Dolac, something that is seen all over the peninsula. This is a favorite spot for sailors cause of the protection from winds it guarantees and is better to visit it earlier in the week before the larger groups of boats come to disrupt the quietness. Further on, you can pay a visit to one of the numerous bays on the other side of the peninsula, try to get a clue why would someone name a bay Wet Ass, or keep it simple in Žukova beach. For full simplicity, if you won't drop by in some other bays on the way, go straight to the small island of Zečevo, probably an FKK paradise since the Romans (not that they had problems with nudity). :)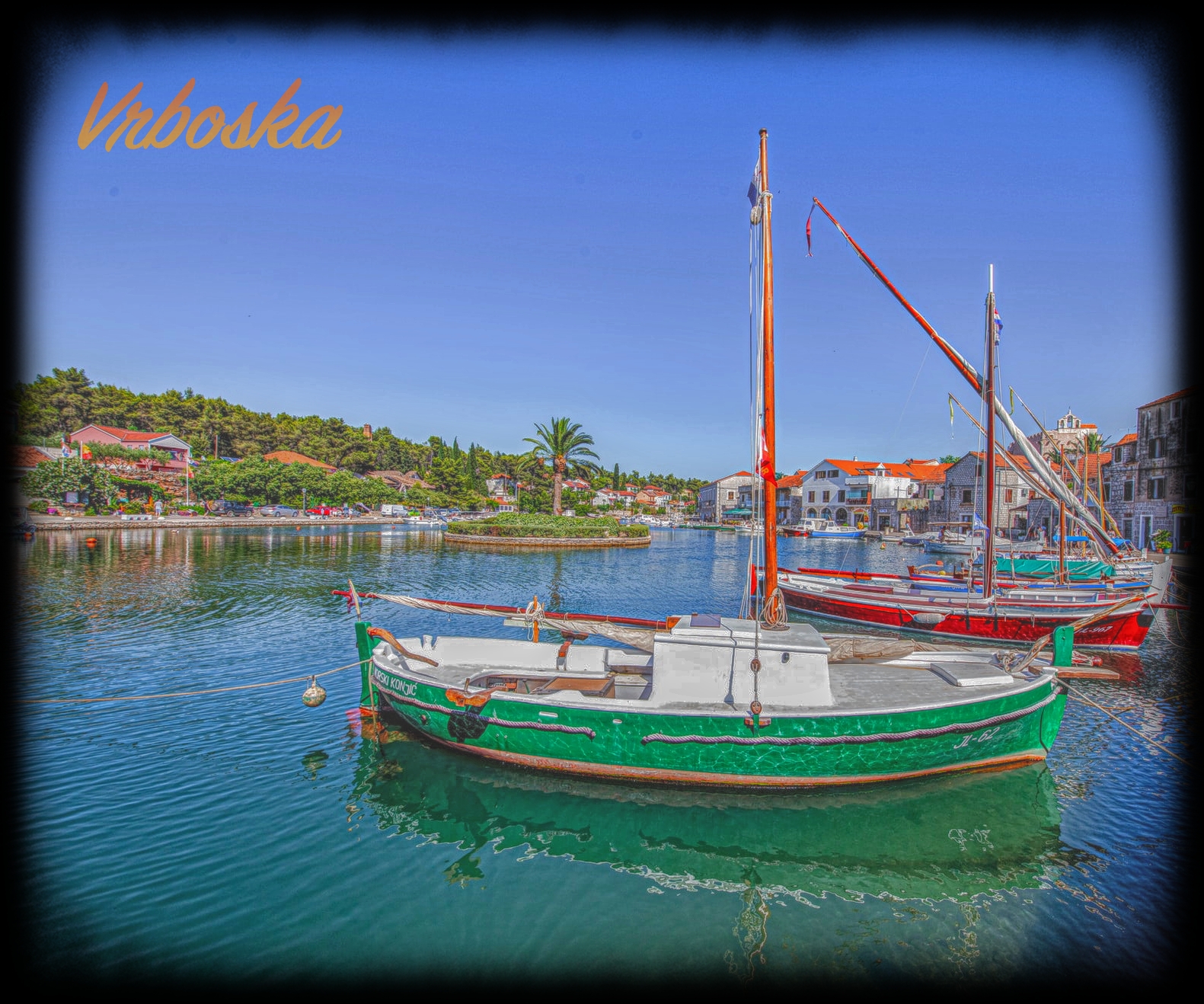 After the "wilderness", go back to the beautiful civilization sailing to Vrboska. Get yourself comfortable in the marina and then start grazing your eyes in this "Little Venice" as they coo it. Good comparison or not, Vrboska will steal your heart with the old, tightly packed houses, the fairytale bridge, church fortress, and many more, all inside the peaceful, secluded bay. The satisfaction shouldn't just reach your mind and soul, therefore get to Bonaca for some romance and delightful meals. When you get released from the spell of Vrboska, wave a bit to Jelsa (or visit it again, who are we to judge you?), and hug the coastline toward East. Plenty of beaches like Grebišće and Mala Stiniva where you can also try leaving some body parts in Croatia (be advised, they don't grow back in the Adriatic, it's not that magical!) In its big sister Vela Stiniva you can grab something to eat while you enjoy the beach as there are fewer options for that as you go into the Wild East of Hvar. Lacking big town centers and large touristic complexes, this side of the gem makes it up by taking you back to "as it was". Embrace Maestral wind and sail in full only to stop when you spot something worthy of your attention such as Veliki Pokrivenik beach at the end of a wide bay, or when you are too hungry to miss something like Pakomina restaurant. It could be tricky with a sailing boat to an inexperienced sailor, so the alternative would be to use Veliki Pokrivenik by calling a taxi and head up to Family farm Kod Kućera for a dose of friendly, warm family, domestic animals, and delicious organic food that will leave you reluctant to go back to your water vehicle. Adventure is what drives you on, so sail on and discover why the locals call these bays Male & Vele gaćice (small & large underpants). Tip: look at them from other angles. We honestly don't know what's with Hvar people and glutei maximi... It could be their black.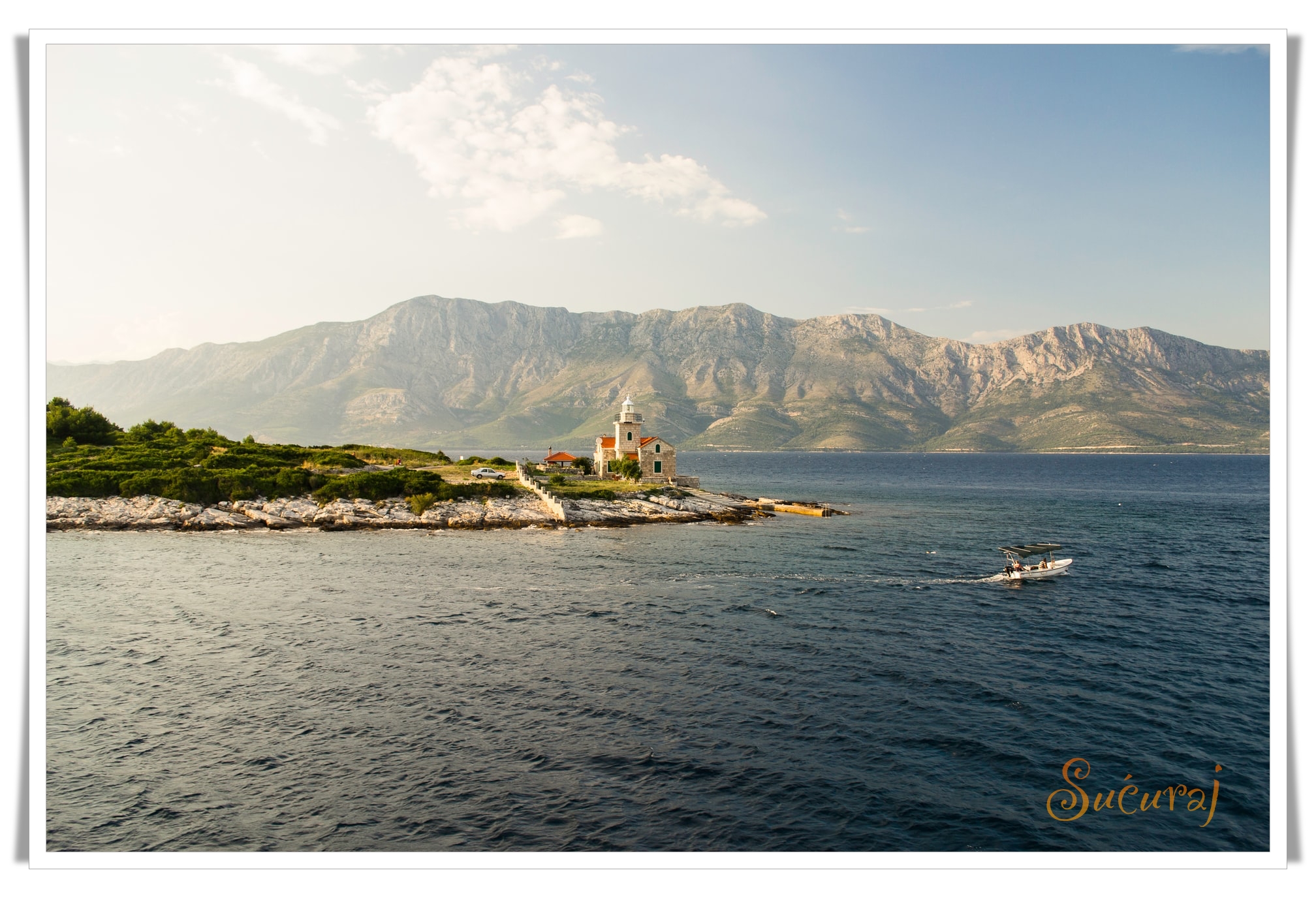 Less distinctive bays you can find along the coast to Sućuraj where you can experience both the huss and fuss of Dalmatian coastal town without the excess noise and problems off the summer season. Exactly why you should tie up the boat in the port and just aimlessly wander around, beach yourself under some pine tree, grab something to eat (warm recommendation Konoba Mizarola) or just let yourself to the Fjaka, ancient Dalmatian "virus". Take it easy, you'll get it.   
The same spirit should be present as you pass to the southern side of the island and stop to be blown by Gambo, your new synonym for Robinson after you experience this isolated place. To mention every possibility for anchor, every bay, and every beach you can lie on would be too much. Consider it as a search for mooring and just drop in in the first available bay, you won't regret anything! Stubborn ones can go and search for Smokvina beach, Kozja, eat at Veprinova and arrive at Zavala, anchor and relax on one of the many small beaches around. You could have come here by land also, as from the small village of Pitve a tunnel leads to the slope above Zavala, but beware, we wouldn't recommend it to claustrophobic prone people. One tube without light inside slightly resembling Tolkien's Path of the Dead develops into a beautiful view as you descend to the sea. Nevertheless, we would recommend and prefer to come by boat. You can also get across to the small island of Šćedro and eat at Porat or the Fish House, or sail around to check up on the Porteruša beach.
Further on, copy-paste your movements as you will find the villages of Ivan Dolac and Sv. Nedjelja with a couple of nice beaches. In general, this area is pretty much isolated from the rest of Hvar and the world as the Pitve tunnel is the only official road that connects it to the "civilization". Therefore, the guests mainly come here by boat to enjoy local cuisine, wine, and beaches. Avanturistic ones should check on Cliffbase to try and conquer Dalmatian rocks, and the laid-back majority (just a guess!) should check a few beaches rated as one of the best on Hvar on this Blog as Ivan Dolac, Jagodna, and Lučišća. Amazing. The village of Sveta Nedjelja in particular is famous for one man that was born in it, and the village was reborn because of him. Take a few minutes and read the Zlatan Plenković story. Come into the small marina he built for his fellow villagers, eat at Bilo Idro and taste some of the best wines Hvar and Croatia have to offer.  After great reds and whites in Sveta Nedjelja, check the Red Rocks and another series of beautiful beaches recommended by the Blog, Pišćena, Dubovica, and Malo Zaraće.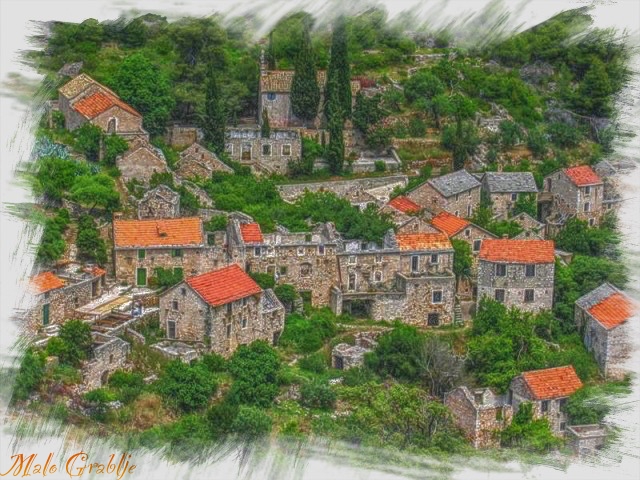 Slightly further up the coast, you will find Paščuka, Milna, Robinson, Mekićevica, Pokonji dol, so there's no chance you won't find something for yourself between these beauties. You can reach them from Hvar if you want, but don't hurry to Hvar yet! Stay in Milna, if only to hop and visit the abandoned village of Malo Grablje in the canyon above, made famous after NY Times did a piece where it mentioned Stori Komin. Best to take a taxi or go with bikes and enjoy the delicious food and the peace only such remote and abandoned, but a beautiful testament of human presence and hardships of life can offer.   
As a grand finale, Hvar comes into view. We can write whatever we want and it won't hit the core of this gem of Hvar and Croatia. The symbiosis of modern and historical, culture and fun, is something that attracts thousands of people to this island each year. That's what you have to expect. Crowd. People on people. But you have to endure it. Maybe don't even bother with finding a berth in the port. You can tie up on a buoy (if that's free as well), or go across to Pakleni islands in ACI Palmižana, one of the numerous bays and call a taxi boat to pick you up. When you get to Hvar just open your eyes. Take it in. Cultural sites in Hvar never seem to amaze enough, especially the fact that Hvar has the first publicly-owned theatre in Europe or that the nuns in the town's Benedictine Convent make a special Agava lace. We are not sure if you are going to catch some play in the theater or bring a finely woven lace back home, but we are positive you will climb up to Fortica/Španjola to catch a selfie! Napoleon's fort is maybe an even better choice. To refuel, head straight to the town center and look for Dalmatino, Fig, Lungo Mare, Black Pepper, or Mizarola. Nightlife being a particular highlight of Hvar, you can  choose from going to Hula Hula where party-goers from Ultra Festival Europe come to continue the show, or try Hvar Pub Crawl.  An interesting option can even be rock climbing in Hvar, you never know what will get into you. Anyway, sometimes it is best to hear what others have to say about how to spend your time in Hvar.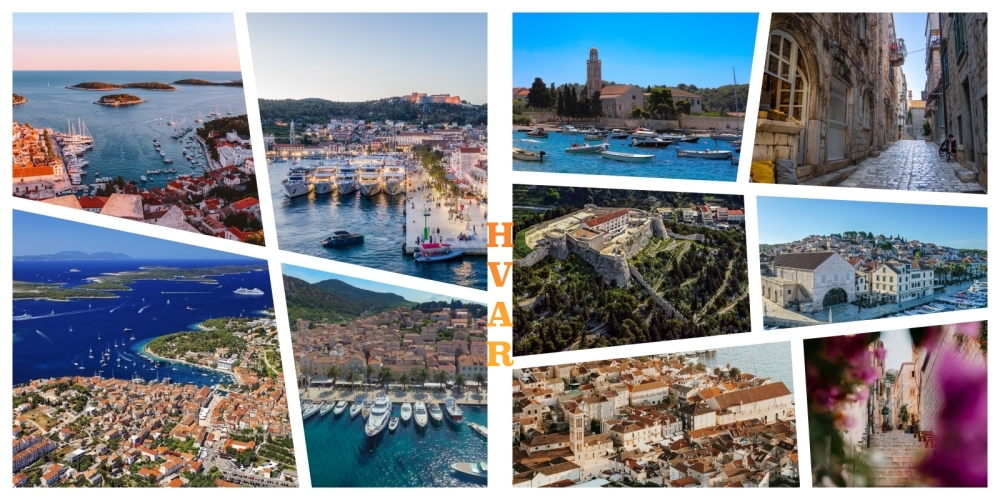 You can always go to the Pakleni island tour either from Hvar, ACI Palmižana, or from any of the beautiful bays around. Not many secrets left on them as they have been touristically harvested in the last decades, but we have to draw your attention to Adams and Eves on the FKK beach on Jerolim island, "regular" Mlini beach on Marinkovac and Vinogradišće as the most prominent ones. Of course, there are a lot of bays indented in the islands where you can drop anchor and enjoy in crystal blue sea, like that of Vinogradišće, Stari Stani bay, and Taršće, or enjoy in the shades and delicacies in Mamato bar and Laganini. In Laganini and Carpe Diem you can enjoy the night life as well. Pakleni islands are quite simple. If you want to have a blast, follow the music and a large group of boats. If you want to enjoy in the peace of a narrow bay, fingers crossed and reach the western islets of this archipelago, but don't expect to find a lone bay just for you. That was the eastern Hvar for.  From the western peak of Pakleni islands, you can conclude your Hvar adventure and return to our embrace in Split, or first make a stop at beach Vira or Stiniva (not the one on Vis, of course) for the last goodbye to the Hvar's perfect Adriatic experience.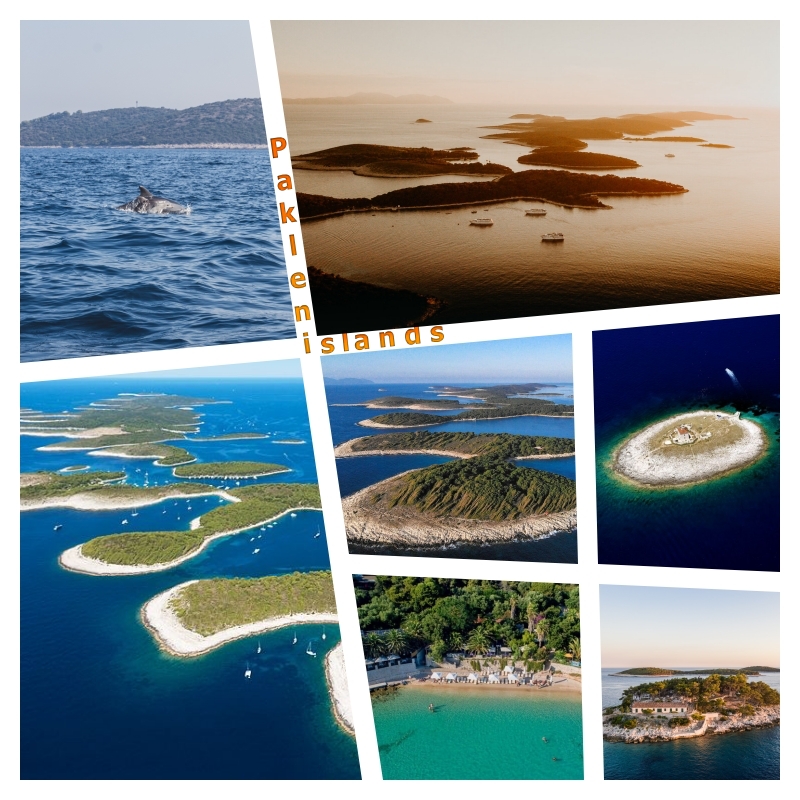 And you know it will be or is, depending on when you read this blog. You can't miss a good experience whatever you decide to visit as every part of Hvar has something special to offer. That seems to be the general thing with Hvar. The feeling is if you blindly press a finger on the island you would find a beach, a bay, a village, a restaurant, and some cultural marvel to enjoy. So come on, press it, first to SunLife and then to Hvar!     
 Dario Jerković