Global pollution is a fact. Not even scratching the surface of the global warming problem, we have to admit that pollution is getting more and more serious each day. The awareness of these problems needs to be constantly highlighted, in focus, to bring the issue out on a daily basis as it is an everyday problem. 
This is what Green Sail initiative does. Promoting sustainable tourism in general, with the sustainability of nautical tourism as a focal point, Green Sail enthusiasts organize underwater clean-ups along the Croatian shore, educate people on greatest dangers to our sea such as waste management and microplastics by involving many public faces that have a strong connection to the sea and nautical tourism. One part of this initiative are Marina and Charter Programs in which Green Sail partners with charter agencies, marinas, various institutions and individuals, provide and start informative and educative activities and materials. All boats within the program carry a special green Green Sail flag that identifies the boat and Charter agency as a "friend of environment" and a "green boat". Put in practice this means that the guests onboard get an educational material on this big pollution problem, as well as a plea from the employees not to throw garbage into the sea.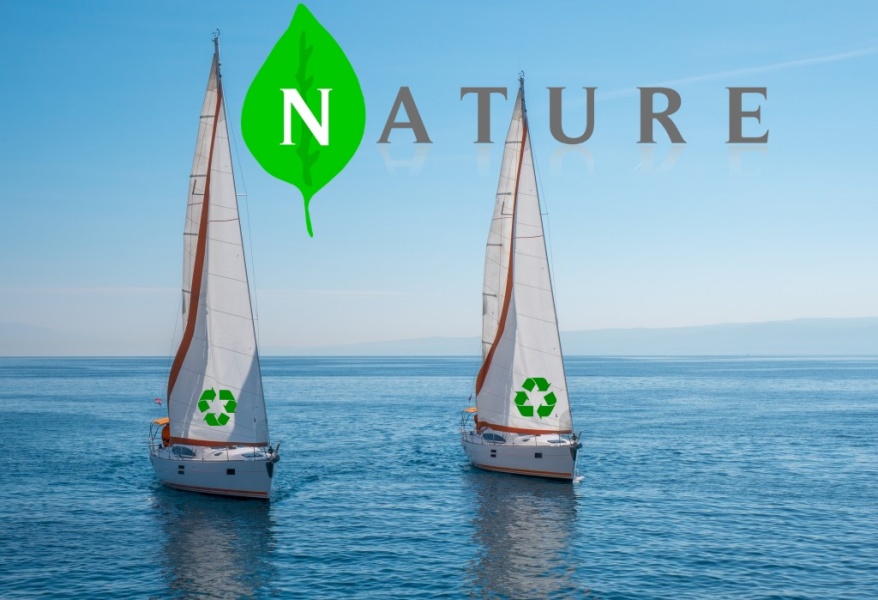 SunLife is a proud member of this program and initiative. All our boats carry Green Sail flag and live up to the standards of Green Sail activities. That is why we will take part in Green sail regatta that takes place on Monday,14th of October. The primary objective of this regatta is to connect all Green Sail partners for a constructive discussion and action. The Regatta will start in Split and end in Milna (Brač), followed by an underwater and beach clean-up. 
GREEN SAIL REGATTA REQUIREMENTS
Participants are not allowed to use motor during the regatta
A Green Sail flag must be present on all participating sailing boats
No single-use plastic cups or bottles are allowed on participating vessels
All waste produced will be taken back to the mainland
Of course, after a long day of hard work, a man's got to power up his batteries, so we will all sacrifice ourselves and sit along the table to feast upon the products of the sea and land. :) 
It is a true honor and a pleasure to participate in such an event. A small initiative can develop into something much bigger, it just needs us to start the wave. 
Dario Jerković