"Shaken, not stirred" is the famous line when you order a drink on a holiday and have a license to kill in your back pocket. This doesn't apply to your holidays in Croatia.  First of all, no need for a back pocket as most of your time will be spent in a swimsuit, or even without it in some secluded bay...the only thing you'll want to kill is the annoying mosquito, but even that washes away with a good MOJITO. A good one you can find anywhere, but the excellent ones are not just about putting mint, rum, lemon juice and all other in the correct order. It's more than that. The Mojito is a mojito that tastes great but is also drank on a perfect spot, and perfect spots are in Croatia. We know about these spots as this knowledge has been passed on from generation to generation in family Gazin all the way to the Odysseus and his wanderings in this neighborhood. Less known fact is that Odysseus chartered SunLife's sailing boat to go back to Ithaca. We will give this secret away as right now we feel a strong connection with you...or is it just mojito???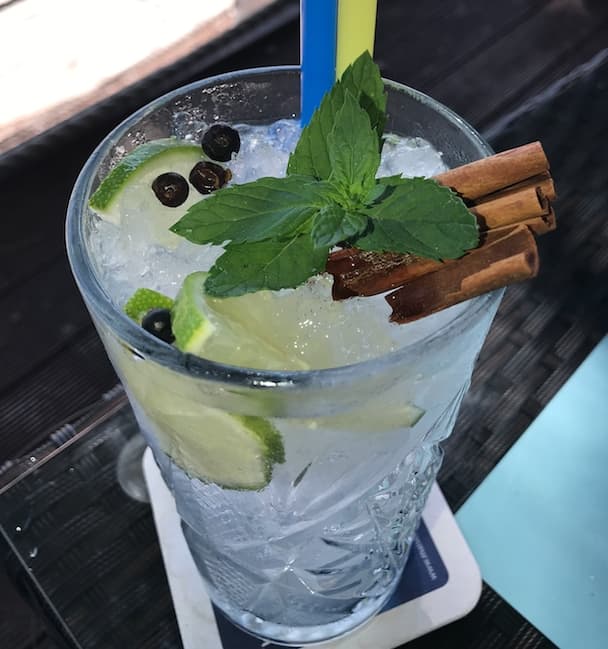 The best way to start is by chartering a sailing yacht or a catamaran with SunLife and taking Mojito tour during your sailing holiday. It will take you interesting and strange places, the level of which is determined by the number of mojitos you drink. Let's start...ready, steady, mojito!
AURO COCKTAIL BAR  
When visiting Croatia you can't just pass by the island of Brač without checking Bol and it's famous Golden Horn beach. Popular among tourists for its shape, crystal clear water and kitesurfing, this beautiful site has to have an equally beautiful central spot where you can enjoy the view on the beach and amazing sunset. Auro (lat. golden) Cocktail Bar is your go-to place as it provides you with shade, sunbeds and a launch track to catapult yourself into the refreshing sea...or into the crowd if you have more than one of the delicious Mojitos they have. You don't wanna end up trying to ride the Golden Horn with all those people and cameras watching...you wouldn't be a "golden one"that's for sure.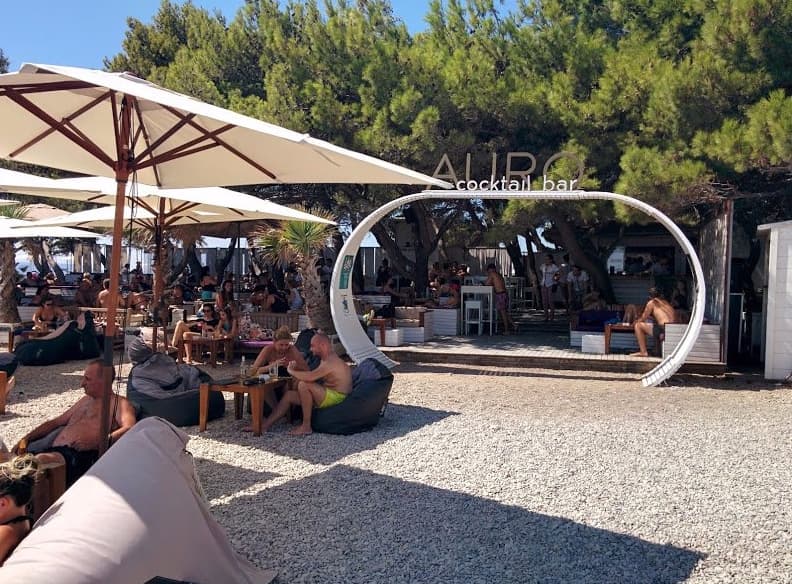 CARPE DIEM BEACH BAR
Carpe Diem (lat. "seize the day") they say...and Carpe it you will if you visit Carpe Diem Beach Bar on the island Marinkovac just opposite of Hvar island and town, the party center of the Adriatic. If Hvar is the center, you could call Carpe Diem a party suburb as during the night it transforms the surroundings into a place full of colors, music and sensations. And what surroundings it is! It is the exact extra ingredient that creates the Mojito. The drink in your hand definitely feels and tastes different either with your feet in the sea watching the sunset or lying on sunbeds just breathing the pine scent in the air. The amazing looking swing will get you back to your childhood, only without the mojito, we hope.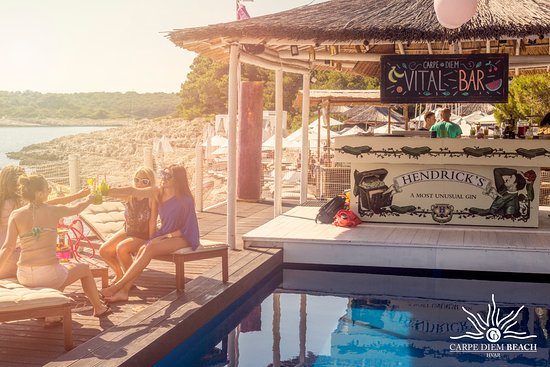 MAMATO BAR
If you really want to dive back into history, you don't have to go far. On the opposite side of this small island, in another picturesque bay, fishermen's house turned into a beautiful Mamato bar welcomes you with its rustical setting and mesmerizing sunset. It's as though you can feel the past time in it, the salt in the air, the centuries old stone and wood, crickets chirping...that's the feel and smell of summer in Croatia! On the shores where the women used to clean-up fish you can take a nice swallow of your mojito. Don't worry, fish scales are long gone!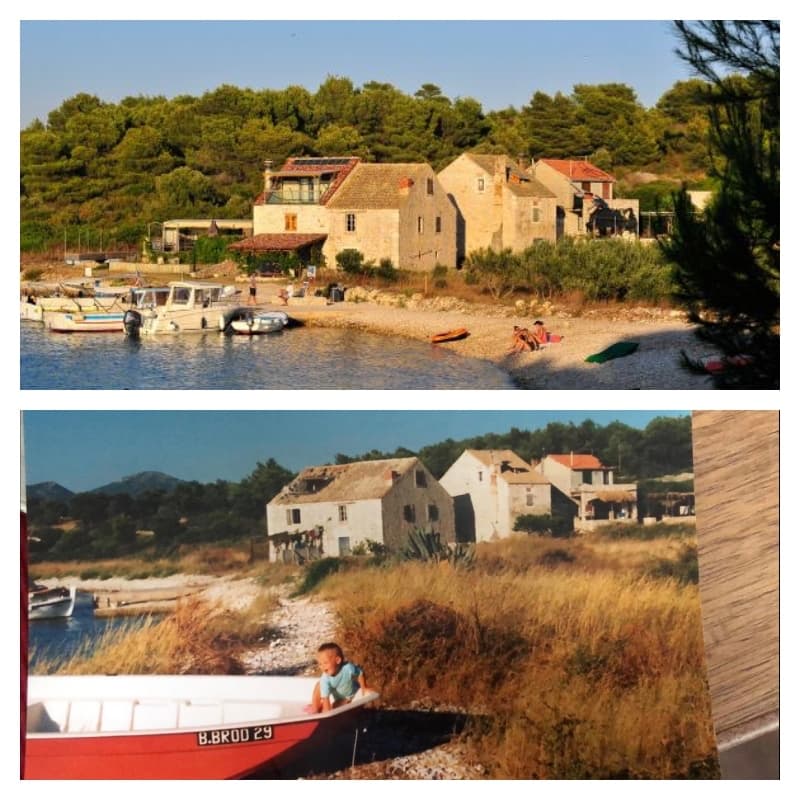 MORO BEACH STUPE
Marco Polo is one of the greatest traders the world has ever known, establishing Silk Road and everything, but every great man has some failures and he wasn't different. Born and raised in the town of Korcula, he didn't see the potential behind the island of Stupe just opposite of his town. If he did, even then he would have opened something like Moro Beach Stupe, a unique beach bar that is a sole object on this small island. The sun doesn't only provide you with a suntan to brag about, but it also feeds the solar panels that provide the bar with the energy needed to maintain business, and ecosystem as well. The thing that will drive you is the Mojito on sunbeds, swing or on the rocks above the bar watching the channel and contemplating life as Marco Polo probably did. Or you can just drink for f... sake.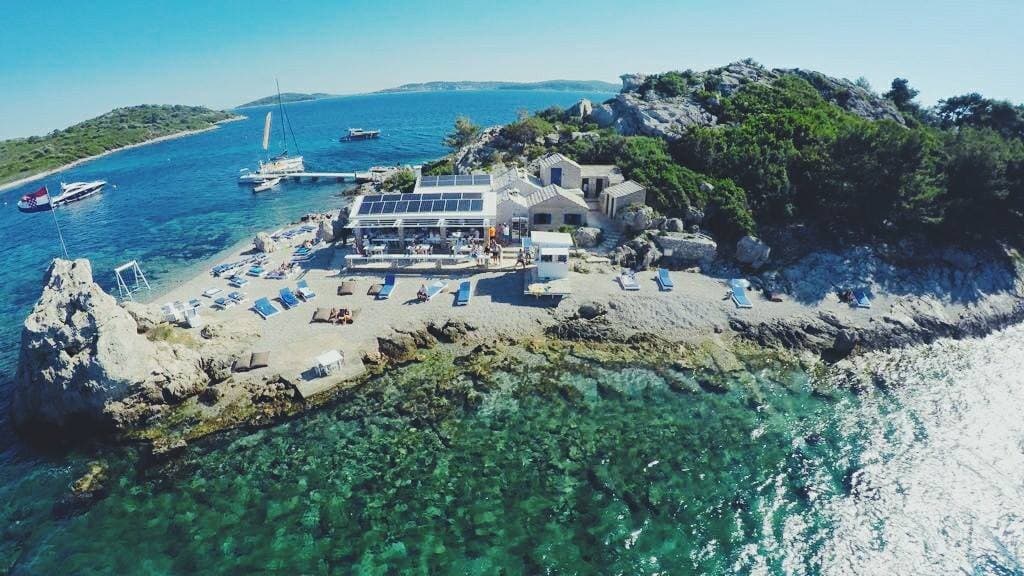 BOWA
If another wannabe merchant, Robinson Crusoe, had ended up on a different island then the one he fought with cannibals on, he would have built something like Bowa Restaurant on an island of Sipan, near Dubrovnik. Looking just like something Robinson would build, Bowa enchants you with wooden huts on rocks and on the sea, combined with the stone house and nice small pebble beach that you wish to be stranded on as soon as you see it. The only thing you lack is the Mojito! You will get one for sure, and two, and three if you are up to it, along with great food and service.And peace and quiet. You can break both if you want. :)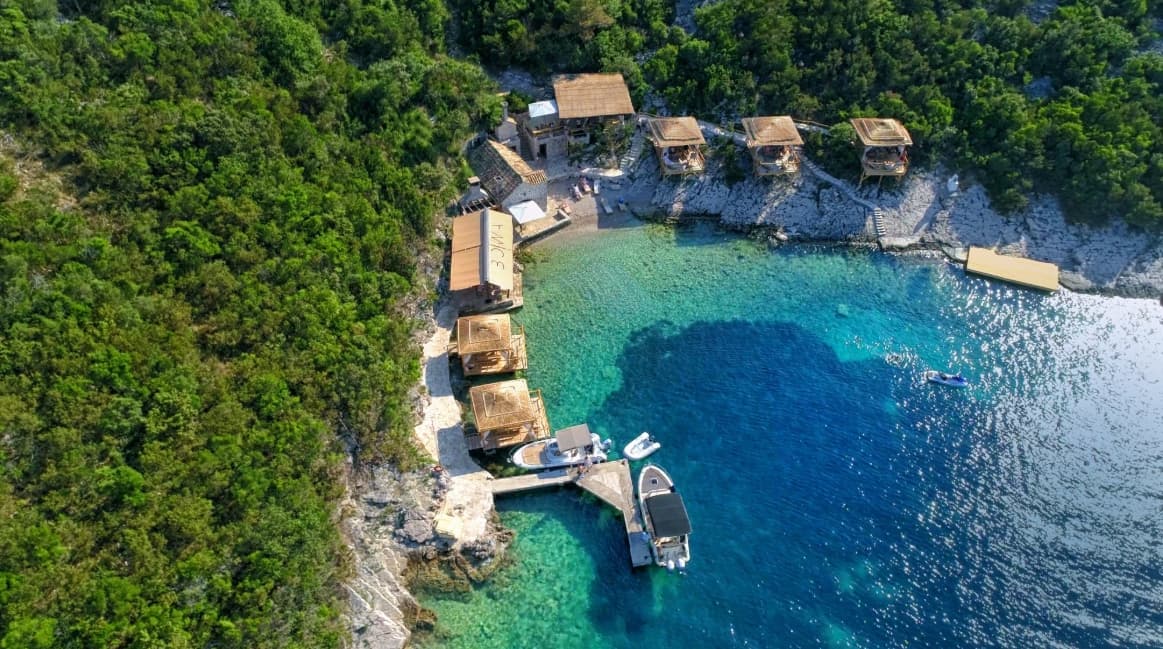 All in all, the Mojito is a reachable goal on your sailing tour in Croatia. It's not to be shaken, so stir your mojito slowly while enjoying these beautiful spots with your friends. With your smile and laugh, that will definitely come when you mix up all these ingredients, you can make the Mojito, one that you will always remember. 
Dario Jerković